Financial planning mistakes that experts make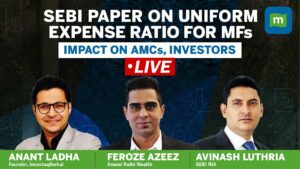 Panel discussion: It is very good that SEBI might force MFs to have the same expense ratio for all Active Equity MF schemes of one fund house...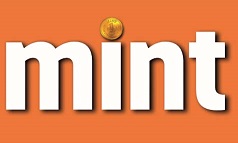 Podcast: Why I strongly dislike Thematic / Sectoral funds...

Could you run out of money in your lifetime?

Why Active Mutual Funds don't beat the index

Why saving enough for retirement is difficult

Zero-fee financial services can prove to be expensive

Top ten myths about financial planning
It is a myth that those who are knowledgeable about personal finance should not engage with an RIA
Published in Business Standard in July 2022; Cached copy of the article
Excerpt: The top ten myths are: My distributor has given me a financial plan; Any RIA can calculate how much I have to save; Financial planning means getting a plan document; All RIAs put in the same amount of effort; Investment advice means selecting Active Mutual Funds; 1% per annum of Assets Under Management is a fair fee; HNIs should not spend more on RIA fees; I want the fees to be based on the returns; I can do the calculations myself; Novices should seek financial advice
Business Standard interview: Diversify and Minimize Investment Costs...
...and how to select an Index Fund
Published on Business Standard in June 2022; This discussion was recorded on 18th June 2022 before SEBI's subsequent temporary relaxation about investing in International Funds
Excerpt: Why the cost of an investment product (e.g. Active MF) is so important; Why I recommend only Passive Index Funds to Clients; How to choose a Domestic Index Fund; How to choose a Domestic ETF; How to choose an International Fund; Why I am so confident about this approach

Financial Planning Case Study: A complex asset-allocation decision
Should the client exercise the stock options?
Published on FreeFinCal in March 2022
Excerpt: Should the client exercise the stock options and what is your rationale for your recommendation? And only after you have answered that a more technical and hence optional question is: what critically important aspect of the valuation of a venture capital-backed unlisted company have the client and the RIA completely missed discussing?

The mania in Bitcoin, Smallcase, IPOs & influencers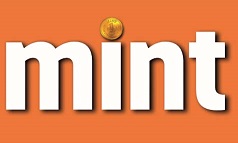 Case study - Retirement Planning is the hardest problem in finance
Longevity, post-tax real-returns, insurance and the trade-offs between goals are all difficult to predict
Published in Mint in Dec 2021; Cached copy of the print version of the article ; A one-word error crept into the article during the publishing process. The original and correct version in both paragraphs reads as "till Sangeeta turns 90". Further, to clarify, this is a fictional case study.
Excerpt: The interest on the net worth in the first year of retirement is almost irrelevant for the calculation of how much one should save for retirement. Due to inflation, it is normal for the net worth to increase during the initial years of retirement, then to plateau out, then to drop back to the initial amount and finally to rapidly drop towards zero. This is normal but it is counterintuitive. And the high inflation in developing countries such as India makes this calculation even more counterintuitive.